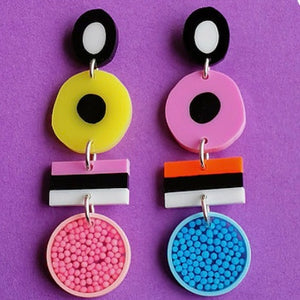 think this is my favourite piece from the entire collection and although they may look simple but effective tey actually has so much work and different techniques involved in making them.
PLUS it has real hundreds and thousands in it - I mean why not?!?
Made with acrylic, resin and sterling silver.
Approx 7cm long
Come beautifully boxed